CONGRATULATIONS TO DALTON CONN, THE 2023 SEATTLE AMATEUR CHAMPION!!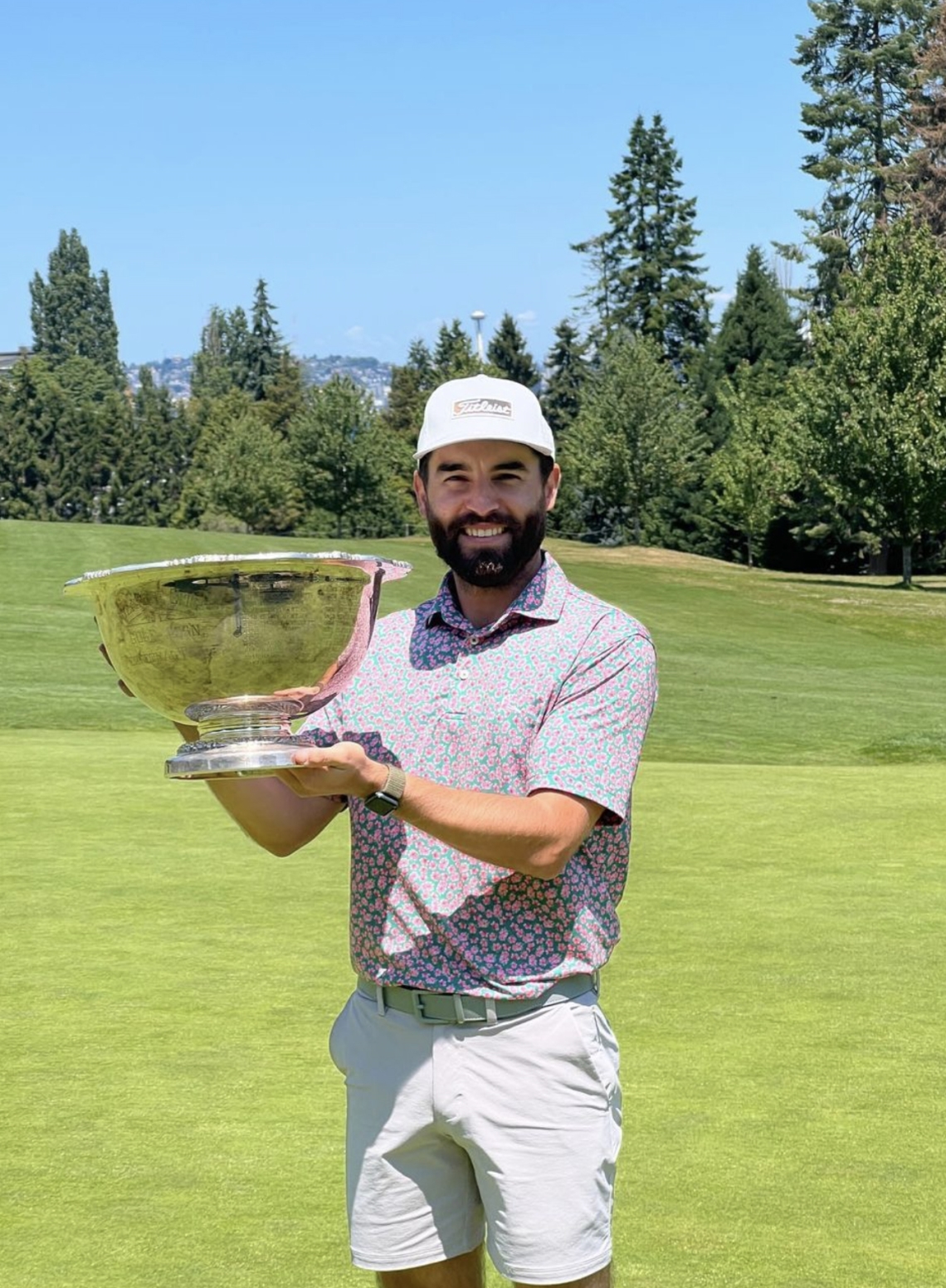 Dalton Conn
________________________________________________________________________________________________
89th Annual Seattle Amateur
Saturday, July 1st - Jefferson Park Golf Course
Sunday, July 2nd - Jackson Park Golf Course
Monday, July 3rd - West Seattle Golf Course


Format: The 89th Annual Seattle Amateur Championship is a 54-hole stroke play competition. A cut will be made after 36-holes with 30% of the field advancing to the final round. The prize fund will be based on the size of the field.

Eligibility: Entries are open to the first 141 amateur golfers who have a USGA index of 4.9 or less. Female players are encouraged to play but must convert to a men's qualifying index and compete from the same set of tees.

Entry Fee: $235 (Withdraws 6/22-27 are subject to a $60 cancellation fee. WD's 6/28-6/30 are not eligible for a refund)

Deadline for Entry: Friday June 16th at 7:00 PM

Starting Times: Posted on the tournament website as well as emailed by June 22nd at 5:00pm. Tee Time requests or pairings won't be accepted.

Power Carts: Will be allowed for Players and Caddies (Spectator use restricted to committee approval)

Tournament Committee: For specific questions please contact the Tournament Chairman, Andrew Soderberg at Jefferson Park GC.

Course Rotation: Saturday July 1st at Jefferson Park, Sunday July 2nd at Jackson Park, & Monday July 3rd at West Seattle.
_______________________________________________________________________________________________________________________